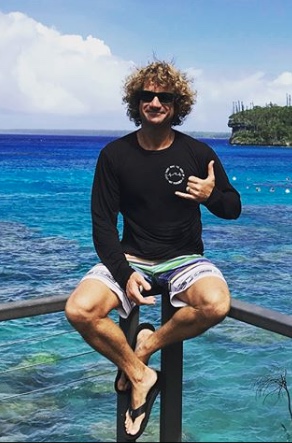 Who is Brad Manuel?

A father of 3, a husband, a guy who is blind in one eye from an accident at the age of 17, a guy with titanium clips in both eyes, an internationally renowned magician, comedian & Inspiring Speaker who has performed his headline show "Funny Tricks" in Las Vegas and in over 30 countries around the world and also a guy who is a "medical anomaly"!
WTF?
In 2009 Brad was struck with a severe neuromuscular condition that attacks his motor neurone's and limits his motor skills, it caused major muscle atrophy and at one stage he could not even do up buttons on his shirt or even hold a pen let alone doing sleight of hand tricks as a magician-He went through an exhaustive process of specialists and was told by a number of "specialists" he only had around 12 months to live! Sounds heavy we know, but fortunately this original prognosis was proven wrong and Brad continues to prove it wrong on a daily basis. He has a full on daily physical and mental regime that he does to keep on top of this condition that starts from the moment he wakes up with a series of neural and physical exercises to get everything firing again and once his body is moving he's all good. He surfs, climbs mountains, and even does crazy obstacle courses like Tough Mudder. He lives life and makes the most of it with the support of his family, wife Bryony and kids, Blake,Travis and Shawna.
To find out more about Brad's story
check here:
Brad Manuel is the driving force behind Not Sponsored, originally from Townsville in North Queensland where there's NO SURF just box jellyfish and the odd croc, Brad moved to The Sunshine Coast when he was 19, where a couple of new mates took him out for his first surf in a solid 4ft beachie and had a great time watching this North Queenslander getting smashed. But despite getting hammered Brad was determined to become better at this sport and was hooked. 30 years later he's still a surf tragic, surfing almost every day and still is just stoked to be in the water in the Not Sponsored Surf gear
See all the Not Sponsored gear here!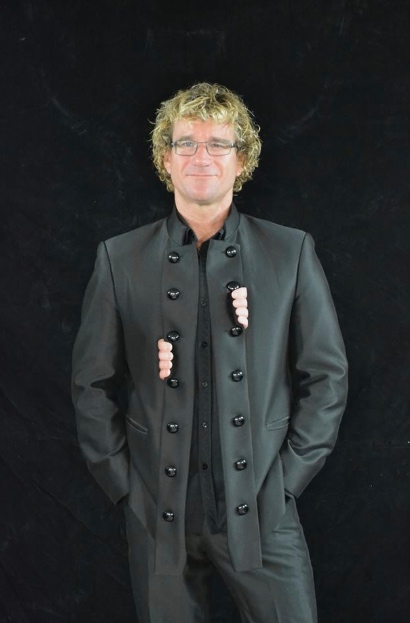 See Brad Manuel in action here:
close
Want 10% OFF EVERYTHING?
Simply join the VIP list & use code: WTFCORONA at checkout and it's done!
Why "Not Sponsored"
One day after Brad had a pretty epic surf session in Puerto Escondido Mexico, Brad and surf mate Rachel were laughing about the "skills" (or lack of skills) they had shown during the session and jokingly asking the question "Why aren't we sponsored ?" when Brad said we're "Not Sponsored" and it clicked… The name was born!
Why Bamboo gear?
Brad has a pet hate! That's getting on a plane and getting hammered by the smell of BAD B.O.! With the amount of travelling that Brad does he's aware that sometimes you can't avoid it, especially after a long trip so he wanted something very low maintenance, durable, travel friendly that didn't stink like cotton or polyester. He also wanted something environmentally sustainable and naturally anti bacterial and bamboo checks all the boxes, as a bonus it's hypoallergenic so great for people with skin sensitivity. It also dries pretty quickly so its perfect for surf trips in warmer climates where you're constantly in and out of the surf.
Why Recycled Fabric for shorts and towels?
Seriously? Why Not? Why add to the problem, why not try and repurpose some of the waste we've already been producing? It is "staggering" when you think about how much PET (polyethylene terephthalate) is out there already produced in the word as it's the most common plastic and used for most drink containers.
Recycled poly (rPET) uses around 50-60% LESS energy to produce as apposed to non recycled poly - That alone reduces the impact on our environment and our carbon footprint by a massive amount. There is literally millions of tons of plastic waste every year, so we figure we should do our bit to try and help repurpose some of it even on our small scale & we know we are not solving the problem but we are trying to at least repurpose some of it until someone a lot smarter than us surf bums can come up with a better solution… Because we think it's up to all of us individually to try and make a difference even on a personal scale every day.
Why Silicone Hold It Technology?
Check the acronym - That's why ha ha…
Brad was sick of seeing dudes butt cracks hanging out-Not just in the surf but in general!!!
So after a bunch of prototypes, he found a system that works well. S.H.I.T. What better acronym than that - Plus it says exactly what it is… The silicone in the waist band simply helps them stay in place better - Silicone Hold It Technology.
SHOP ECO FRIENDLY SURF CLOTHING NOW
Want to get in contact with us at Not Sponsored?
Drop us an email in the form below…

Want to be a Not Sponsored V.I.P.? Simply send us a message with VIP in the subject and we will put you on the VIP list!
Check out the New "ZEBRA" leg ropes with the striped warning pattern to help give you a bit of piece of mind in the surf.
CLICK HERE
See us Live at home on The Sunshine Coast at Eumundi Markets on Wednesday's and Cotton Tree Markest on Sunday's.
Follow us on our socials @notsponsoredsurf